WE SERVE BECAUSE
YOU SERVE
Geneva supports those called to ministry so they can focus on their calling.
Financial Health
Plan for the future with peace of mind using our financial planning and retirement services.
Physical Health
Protect yourself and your family with top-tier benefits no matter the size of your ministry.
Emotional Health
Get the support you need to thrive using our counseling and wellbeing services.
Who We Serve
CHURCH ADMINISTRATORS
PASTORS & THEIR FAMILIES
MINISTRY STAFF
CHURCH ADMINISTRATORS
You want the best for your ministry staff and pastor(s), but finding the solution isn't easy. We work exclusively with ministries of all sizes, so we get it! Let us show you what we offer.
PASTORS & THEIR FAMILIES
We understand the unique challenges that pastors face. Let us find the right solutions for you, so you can get back to the people you serve.
MINISTRY STAFF
We are thankful to be your retirement and benefits provider. Whether you need to roll over an account, adjust your plan, or get help, we're here to make sure you're taken care of.
Geneva offers preparedness and peace of mind with solutions tailored to the needs of ministry leaders and staff.
A Work of Gospel Grace and Mercy: Why Draper's Valley Presbyterian Church Supports the Relief Fund
Today, a significant number of retired ministers and their spouses face financial difficulties. Their ministry positions limited their earning potential which resulted in limited savings. Ordinary expenses like groceries, housing expenses, and medical bills threaten to exhaust the modest funds they possess.
Free call package support
Access your expert-prepared guidelines on well-designed call packages and pastoral compensation, made specifically for ministers.
The storms of life can disrupt even our best-laid plans. Geneva's Ministerial Relief Fund provides support to PCA pastors, widows, and church employees in times of need.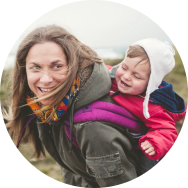 "Words can never express our appreciation and gratitude for all you have done for us. We would have literally been on the streets if it wasn't for the support you have given to us. God bless you a hundredfold."
Widow and Relief Recipient